TMSS job circular 2022 has been published. It's a great opportunity for unemployed people. TMSS job circular 2022 is the most popular NGO Job Circular in Bangladesh. To get TMSS job circular 2022-related information, you can visit our website that is www.bdjobs20.com. Many people want to work in the private sector. At this stage, TMSS has created a chance for unemployed people.
TMSS thinks that young and energetic people are the key to success in this sector. TMSS offers people exciting career opportunities. Education qualifications are very important for this job. Anyone can take this opportunity.
TMSS job circular 2022 has been converted to an image file so that everyone can read it easily or download this job circular. If you want to apply for this job, you should submit your application within the Specific Deadline. TMSS job circular 2022 has been given below.
Organization Name Thengamara Mohila Sabuj Sangha – TMSS
Job Category NGO Job
Number of Vacant Positions 05
Salary Negotiable
Age Limit See the Circular below
Educational Qualification See the Circular below
Application Deadline 12 September 2022
TMSS Job Circular 2022
TMSS Grand Health Sector Job Circular 2022
TMSS Grand Health Sector Job Circular 2022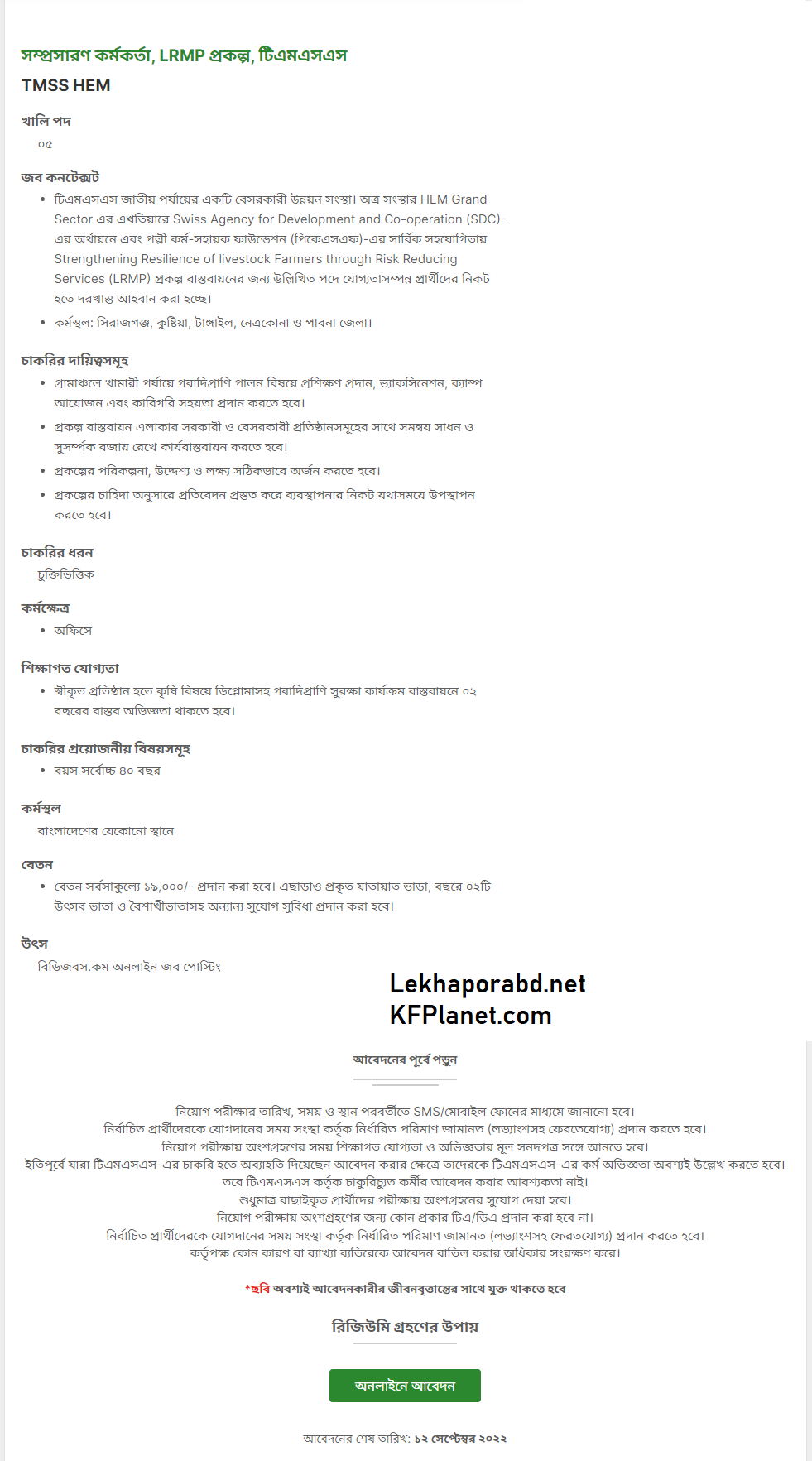 Application Deadline: 12 September 2022
TMSS Medical College
Engineering Department (TMSS) Job Circular
Check টিএমএসএস নার্সিং কলেজ (TNC),বগুড়া All Recent job Circular Posted On BD jobs here